Conquest Chronicles -
It's been a long time since I've been around to post on any of my favorite. Some of the reasons have been good, and some of the reasons for my absence has been unfortunate. Right now, especially in light of what will occur on December 6, we should all keep in mind what is truly important and not get ourselves mired in some of the uglier vitriol that we see in what appears to be an increasingly nastier rivalry, especially on the internet.
On June 21, 2008, I did what a lot of Bruin fans would consider treason. I married a Trojan. True, we met while we were both Anteaters (University of California, Irvine), but we did grow into our roles as heated rivals during my wife's second year as a grad student at USC and my first year as a law student at UCLA.
I remember how we first were during the our first football season as a couple. We were absolutely ruthless to each other. I got an earful during 66-19 and I cheered on the infamous 4th and 2nd during the 2005 championship game. Clearly, we were huge jerks to each other and sometimes, we genuinely did hurt each other's feelings.
Fast forward to 2008. We're now married and much more mature about our situations. In fact, we are highly supportive. When UCLA has the week off or if we go to a USC game, I'll wear some Trojan gear. If the same is going on with my wife's team, she wears this really cool Joe Bruin t-shirt that I wish I had. Yet, this coming Saturday, we are not-so-heated rivals again. As my wife so nicely puts it, "If it's you are me, I'd rather it be you" in reference to losing. I return the sentiment.
What I'm trying to get at here is that, in a heated rivalry, don't lose focus on what's important. It's not bashing your competition, it's celebrating your own team's accomplishments and enjoying a very special yearly event with friends (and then, a distant third, bashing your competition). It took me a little bit to understand this, but now that I have, football with the most important person in my world has never been more fun and enjoyable.
So while you'll surely hear a lot of trash talking over the next 6 days, I'll take a different route. Here is what it looks like when a Trojan and a Bruin come together: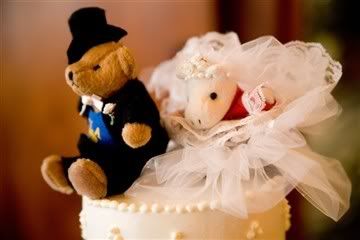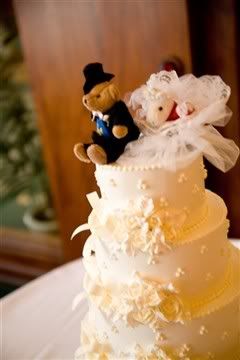 Here's to an injury free game. If you win, and I hope you don't, best of luck in the Rose Bowl (although I really wish if you did make a BCS Bowl it would have been the Fiesta Bowl).
(PS - You should all consider yourself lucky that you have a great moderator in ParagonSC that understands this and runs a classy blog. Be very thankful.)
<!-- TOKEN_1228104497262_TOKEN -->